'Beg-packing' phenomenon provokes backlash
The growing number of westerners begging for cash to travel raises ethical questions.
It's a question the phenomenon of "beg-packing" - a newly coined term for setting up camp on a pavement to raise funds for travel - has been raising worldwide.
Begpackers are becoming an increasingly common sight on the streets of South East Asia, The Observers at France 24 reported. While some busk or sell their holiday snaps for cash, others simply hold up signs asking passersby to support their travels.
read more
Travellers 'Beg-Packing' In SE Asia Prompt Social Media Backlash
Wan Chai, Hong Kong. "I am traveling around Asia without money, please support my trip." (Photo: Rama Kulkarni via gal-dem.com)
Prepare yourself for the most annoying phenomenon of the week... A contraction of backpacking and begging, the concept of 'beg-packing' refers to western travellers on low budgets deciding to set up camp on pavements around the world and begging locals to fund their plane tickets.
Strumming a guitar or selling a few knick knacks, the careless tourists probably mean no harm (they probably also see themselves as delightfully bohemian) but this kind of behaviour is not necessarily viewed in the same way across the world.
As France 24 reports, people all around Southeast Asia, from Malaysia to Hong Kong, Thailand to Singapore, are taking to social media to criticise the entitled travellers, usually seen armed with signs saying things like "Support our trip around the world".
read more
Westerners have come under fire for "begpacking"
The increasingly familiar sight of white tourists begging for money on the streets of Thailand to support their travels is drawing some serious criticism – but should we be so quick to judge?
The trend of western backpackers busking or begging to fund their travels, dubbed "begpacking", has been getting a lot of attention – and not in a good way. Seen mainly in South East Asian countries such as Thailand, Singapore and Malaysia, the practice has come under scrutiny of late, with detractors branding it "lazy" and "disgusting" on social media.
Pictures have circulated online of white travellers selling postcards and playing the guitar with signs saying: "I am travelling around Asia without money. Please support my trip," and locals and commentators alike have shared their anger at the increase in western people begging.
read more
'Beg-packers' are begging on the streets to fund round-the-world travels
One appeal, which states 'support our trip around the world', is propped up by a pricey DSLR camera
There are a few reasons in life why people may genuinely need to beg on the streets. Whether that be that they're ill, poor or even just needing funds for survival.
However some people are appealing to the public for an entirely different reason – one that many are calling 'disrespectful'.
Yes, travellers around southeast Asia are actually now begging for money to finance their lifestyle choices alongside some of the region's poorest citizens. The Western backpackers – who have been branded 'beg-packers' on social media – have been singing in the streets and even selling postcards in a bid to fund their trips.
read more
Woman asks people to fund her '$10k spiritual journey around the world'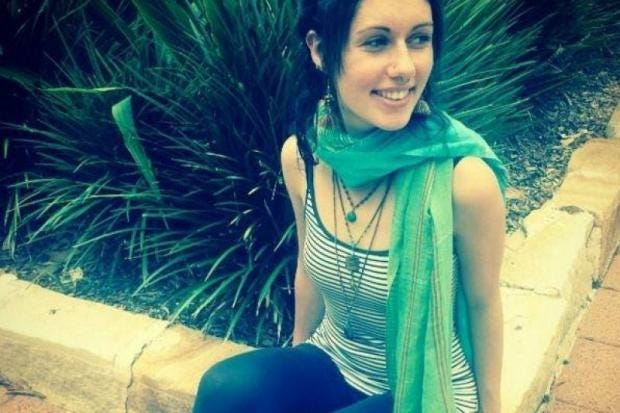 Becca Gronski is aiming to raise $10,000 to travel the world Facebook
A woman has apparently launched a crowd-funding effort in the hopes of raising $10,000 (£8,000) to fund her "spiritual journey around the world."
Becca Gronski, a self-proclaimed "spiritual teacher, life coach, reiki and crystal healer" from the US, set up the GoFundMe page in February to realise her dream of helping people achieve their potential.
Ms Gronski said the money would be used to fund her travels, write a book about her journey and give back to communities by sharing her unique skills for free.
read more
Famous Beggar Benjamin Holst Arrested In Surabaya
World renowned beggar Benjamin Holst is a folk hero with an abnormally large leg. He has been able to travel the world and party with cash made by panhandling, but recently he was arrested in Surabaya.
Infamous German con man Benjamin Holst — also known as 'the party beggar with the big foot' — was apprehended by local law enforcement in Surabaya on Sunday, September 11.
Holst is a well-known scam artist in Europe. Before showing up in the City of Heroes, he was spotted at a traffic light in Tabanan, Bali on Sunday, September 4. Someone took a video of Holst, which ended up going viral on social media.
read more
Foreign backpackers hit the streets of KL for money
What do you do when you run low on money while travelling? A new wave of foreign tourists is hitting the streets of Kuala Lumpur to make a quick buck.
The Star Online toured Bukit Bintang on a humid Tuesday night and counted seven tourists asking passers-by to help support their travels.
Among them, two were selling caricature drawings, one was peddling aerosol spray paintings, two were busking, and one was seen panhandling.
read more
WHY ASKING ASIAN PEOPLE TO FUND YOUR TRAVELS ABROAD IS WRONG
For some context, we live in Hong Kong — I'm South Asian and have lived here since I was eight, and my partner is native to this city. Upon seeing this, we were both completely grossed out, but not at all surprised. Unfortunately, Hong Kong has a pretty solid population of entitled white tourists and obnoxious white residents.
Outside of the specific context of Hong Kong, I want to note that white people demanding money from people of colour to support their whimsical journeys of self discovery (though they will completely lack any reflection on their whiteness and the privileges that come with it) is appalling no matter where it takes place. But in this article, I want to go into why the notion of "travelling around Asia" and asking for funds for it in Hong Kong, specifically, is fucked up. And it has a great deal to do with colonialism.
Hong Kong's own fairly recent history with Colonialism is very painful. The British occupation of this area, which went on from 1841 to 1997 (though Hong Kong was also briefly occupied by Japan during WW2), involved wars, segregation, and the exploitation of local people in various forms, including a forced market of opium addiction. The west, colonialism, and white supremacy have already taken from this place. For a white person, whether or not they be British, to be asking for FREE MONEY here is insensitive and deplorable.
read more
Beg-packing: Brit's GoFundMe panned for asking netizens to fund Southeast Asia travels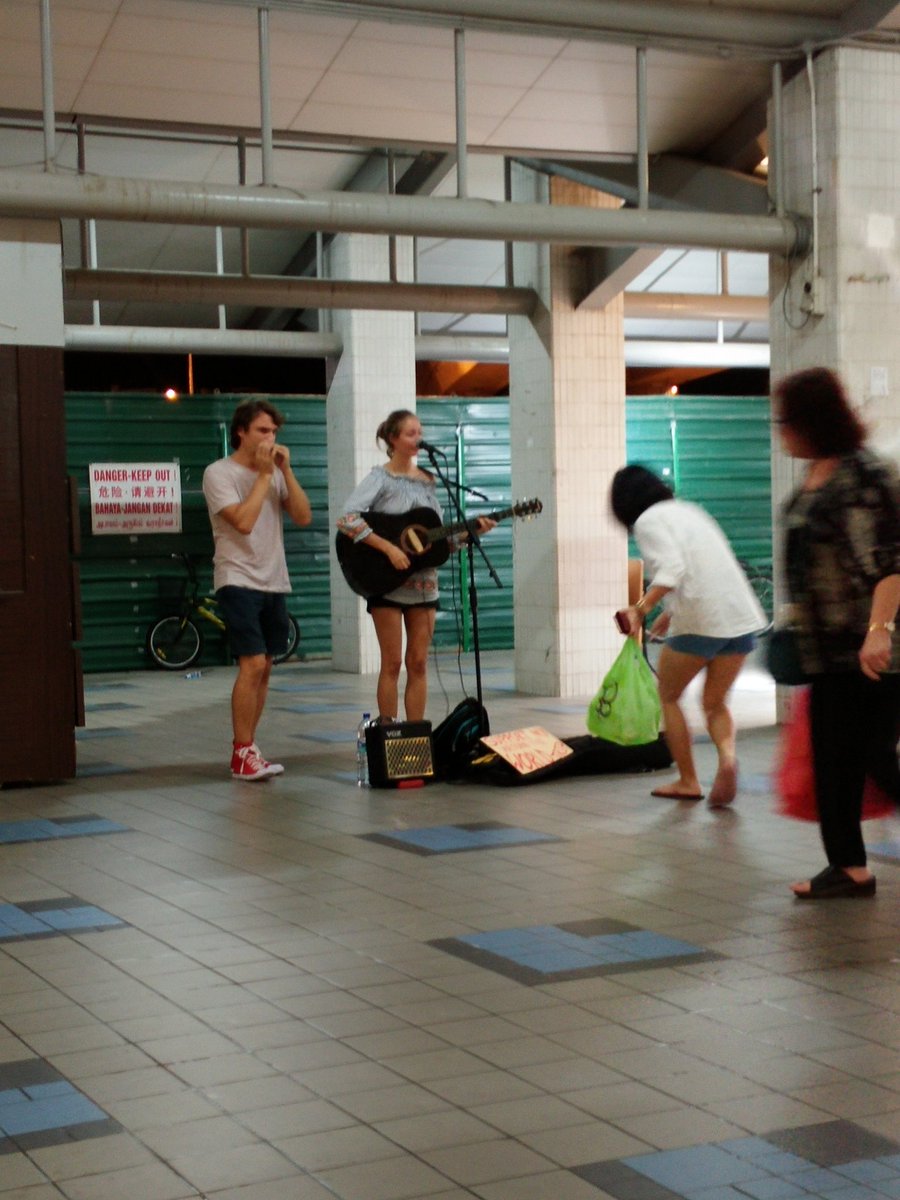 On Tuesday, Brit backpacker Jacob Stroner created a GoFundMe campaign asking readers to cough up cash to fund his travels through Southeast Asia.
The long entry, titled "Travelling disaster," tells of Stroner's numerous passport, visa, and flight mishaps due to a damaged passport that led to him being held in detention cells in both Suvarnabhumi Airport and a Vietnamese airport and blowing through his savings on flight tickets he could not use since his passport was not valid for travel.
He's now back at home in Overton, England, but hopes to get back to Asia with a new passport in hand as soon as possible. And he'd like you to pay for it.
related:
Some young Caucasians have been panhandling at Tampines to fund their trip around the world
read more
Notorious begpacker barred from entering S'pore, goes around the world begging
Begpacking, a play on backpacking, is a newly coined term which refers to a fresh breed of backpackers who go around the world begging for money to fund their travels.
For reference, here's a pair of tourists busking illegally and selling postcards at Tampines bus interchange on April 4.
They caught the attention of one Twitter user, who was irritated that they would put themselves in the same position as real beggars who actually need the money for survival.
read more
'Gap yah' backpackers begging for money should be ashamed of themselves
Take a walk down Khao San Road in Bangkok and you'll see people lining the streets asking for money. Only they're not homeless locals struggling to feed their families; they're gap yah backpackers who spent their week's budget on too many drinks in the hostel bar #fail #YOLO.
There has been a recent rise in 'begpackers' - that's backpackers who are begging - across some of the poorest countries in the world. Their attempts to fund their trips via begging, busking and occasionally selling their holiday photos have been snapped and shared on social media by more socially aware travellers - and disgusted locals.
Most of the begpackers have been spotted in South East Asia, along the well-trodden traveller's trail of Thailand-Cambodia-Laos-Vietnam and across into Malaysia. One woman from Singapore, Maisarah Abu Samah, was shocked to see two white couples selling postcards and playing music for money.
read more
You might need to produce 20,000THB in cash the next time you visit Thailand
The next time you visit Bangkok, Phuket or anywhere else in Thailand on a tourist visa, you might need to produce 20,000THB (S$814.60) in cash.
According to a
report
by news portal Thaivisa, foreigners have been refused entry for not having this cash when entering Thailand. This increased scrutiny is to crack down on foreigners who officials suspect are not genuine tourists and who may be working in Thailand illegally.
In general, Singaporeans are entitled to a 30-days visa
exemption
when visiting Thailand. As for tourist visas, they may be granted to short term visitors who intend to stay in Thailand for 60 days per trip or less. The
Single-Entry Tourist Visa
is valid for entering Thailand once within 3 months from the date of application.
read more